What are the Student Representatives?
We are students in the Bachelor's and Master's degrees of Materials Science (MaSci) at the University of Stuttgart. We represent the opinion and interests of all MaSci students in Stuttgart versus our professors and in university politics. We are at your side whenever questions or problems arise to make studying enjoyable and successful for everyone. We collect information on job and intern positions as well as intra- and extracurricular activities and post it on our blackboard or into your inbox via our e-mail subscription service. We connect students among ech other and with external contacts. We organize excursions and parties to make studying studying a lifetime experience. We are the Student Reps of Materials Science.
Students of Materials Science - News
Dear Students of Materials Science,
We will use this website to keep you informed about upcoming events like our pub crawl and of course about some general things concerning the materials science course of studies.
In the section "Resources" you will find details on how you can access exams and exercises from the recent past. There is also a description on how you can get your hands on books and the like. Please help us expand our database for future generations by sending us resources from current lectures!
Click HERE to find out how you can sign up for our mailing list, which we use to distribute important and useful information. Also, if you have any questions about a lecture, the course of studies - or more general about living in Stuttgart - don't hesitate to contact us and we'll do our best to help.
The Materials Science Student Representatives
News
Freshmen Breakfast
Here, we provide a chance for you to get to know your fellow freshmen. Ask us all questions that were left unanswered in the first few days. We invite you to join us on Thursday, October 17th in our meeting room V55.ZG.634. We will be there from 8:00 am but you're also welcome to drop by later before you head to your Synthesis and Properties lecture.
Pub Crawl WS2019/20
Everyone, including Freshmen and materials science veterans, is invited to our pub crawl! We will meet at the S-Bahn station Stadtmitte (between S-Bahn and U-Bahn, signs to SSB-Kunden Centrum) on October 24 at 8pm to check out some of Stuttgart's night life.
We hope you'll be there!
Information Lecture for New Students WS 2019/20
For new students there is a general information event by the university in German from 9:00 to 10:00am on October 14 in lecture halls V53.01 / V57.03 / V47.01 / V47.02. After the event the students representatives will wait outside the lecture halls holding signs labelled "MaWi" to give a short campus tour.
At 15:00 (3pm) there will be an introductory lecture specific to our materials science MSc course of studies at the Max-Planck-Institut (lecture hall 2R4, Address: Heisenberstr. 4). This lecture will be in english and give you the most important things to know when picking up studies here. It will also feature an introduction to the most important IT systems and tell you how to sign up for certain lectures.
Starting Date of Lectures in WS2019/20
The lectures will officially start on October 14, 2019 for the winter semester 2019/20. See above for the info event.
Kontakt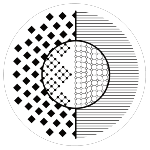 Fachgruppe Materialwissenschaft
Student Representatives of the Materials Science
Postal Address Student Reps of Materials Science
Heisenbergstraße 3, 70569 Stuttgart, Institut für Materialwissenschaft, Lehrstuhl Materialphysik