Prerequisites
As a consecutive program for graduate students, the Master Courses in Material Science require an approriate Bachelor degree (minimum duration of 6 semester). Beside the dedicated material topics (e.g. physical metallurgy, crystallography, materials chemistry, mechanisms of mechanical strength, polymeric materials, ceramics), a qualifying bachelor program must have a strong record in natural science and mathematics. You must demonstrate a sound introduction to solid state and organic chemistry as well as quantum and solid state physics. As a rule, a classical program in  Mechanical Engineering or Mechantronics does not represent a sufficient preparation, except with an extraordinary focus on materials.
Language
The Master course Materials Science is taught in English. A German language test is therefore not necessary in order to be accepted. To proof the required fluency in the English language one of the following tests has to be accomplished with the indicated results:
TOEFL PBT: 575 points; TOEFL CBT 225 points; TOEFL iBT 90 points; IELTS mind. band 6.5; Cambridge ESOL CAE/CPE
If the medium of instruction in your Bachelor course was English, a further test is not required. In this case provide a written confirmation of your home university that the medium of instruction was English.
Application Deadlines
For the winter semester: July the 15th
For the summer semester: January the 15th
The application can be submitted (ONLINE) about 1.5 month before the deadline.
Required Application Documents
Bachelor and /or diploma degree (certified copy)

Certificate with the cumulative grade of your degree

Transcript of records, indicating all courses with the grade and the number of credit points and /or the number of hours.

Certification of your English fluency (see above).

A very short letter to explain your motivation to study a graduate program in material science. This letter must contain a short summary of your previous bachelor studies, i.e. state the total number of credit points earned in your Bachelor studies and the total duration of the program or state the number of credit points earned in the following subtopics:

- mathematics,

- physics and physical chemistry

- general chemistry

- organic chemistry  and polymer science

- quantum mechanics

- material science

Please download the supplementary application, print it, fill it out by hand, scan it and upload it again in C@MPUS.
If one of the indicated documents is missing the application can not be considered.
The application is only possible ONLINE!! Please click on the following link:

https://campus.uni-stuttgart.de/cusonline/webnav.ini
Click on "log in" and than on "Create applicant account" and follow the instructions.
Do not send hard copy documents as they will not be considered in the review process. 
Admission Process
Your application will go through an admission process, which is performed by the admission board of the study course Materials Science. In the admission process, points will be awarded as follows:
Maximal 80 Points can be achieved, if the curriculum of your Bachelor and the Bachelor in Materials Science at the University of Stuttgart show strong correlation in the contents of mathematics, physics, chemistry and materials science.In addition, maximal 20 points can be achieved if you have obtained your Bachelor degree with particularly high marks.
It is therefore possible to reach maximal 100 points. With more than 80 points, you will get the admission for the Master directly. If less than 60 points have been assigned, you are not admitted. Between 61 and 80 points, you may be invited for an interview at the university in order to clarify your qualification.
Kontakt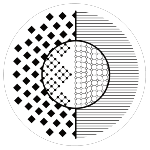 Fachgruppe Materialwissenschaft
Studierendenvertretung
Fachgruppenraum 55.ZG.634
Postanschrift Fachgruppe Materialwissenschaft
Heisenbergstraße 3, 70569 Stuttgart, Institut für Materialwissenschaft, Lehrstuhl Materialphysik