This site is work-in-progress and will be available in english soon. If you have any questions, don't hesitate to write us an e-mail.
Eine Sammlung alter Übungsaufgaben und Klausuren findet ihr im ILIAS. Ohne Updates wird es diesen Service nicht mehr lange geben. Helft uns für die neuen Module einen Bestand aufzubauen und haltet die bestehenden Module auf dem neuesten Stand! Dazu könnt ihr Dateien im Upload-Bereich ablegen, oder an uns schicken.
Zur Seite
Wer das Passwort nicht bekommen hat, hat unseren Verteiler noch nicht abonniert. Meldet euch an, dann könnt ihr alle bisherigen Emails nachträglich einsehen. Hier steht, wie's geht.
Unsere Fachschaftsbibliothek führt viele gängige Lehrbücher, aber auch einige ausgefallene Exemplare, in denen man nachschlagen kann, was vielleicht nicht überall drin steht. Die Bücher stehen im Raum der Fachgruppe Materialwissenschaft zur Verfügung (V 55.ZG.634).
Studierende der Uni Stuttgart haben Zugriff auf eine große Sammlung an E-Books und wissenschaftliche Publikationen.
Das funktioniert entweder, wenn Du an einem Computer der Uni angemeldet bist (z.B. in der Bibliothek oder im CIP-Pool) oder wenn Du Dich mit einem eigenen Gerät per VPN verbindet (auch von zu Hause). Wie das geht steht HIER .
Wenn Du nun ein E-Book findest, das zur Nutzung lizensiert ist (beispielsweise bei link.springer.com, oder auch einfach nach einer Google-Suche, es gibt noch viele andere Seiten), hast Du Zugriff darauf. Das gilt auch für wissenschaftliche Publikationen, beispielsweise via https://scholar.google.com/: Suchst Du dort nach einem Autor oder Titel, kannst Du die meisten Publikationen auf der Verlagsseite direkt öffnen oder als PDF herunterladen.
Diese Funktion ist nicht nur für Abschlussarbeiten nützlich, Du findest dort auch viele Lehrbücher, die von den Professorinnen und Professoren in den Vorlesungen als Literaturempfehlung angegeben werden!
Kontakt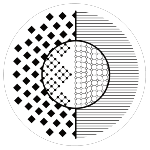 Fachgruppe Materialwissenschaft
Student Representatives of the Materials Science
Postal Address Materials Science Student Representatives
Pfaffenwaldring 55, 70569 Stuttgart