Welcome Events and Introductory Meetings
Welcome to our master's program at the University of Stuttgart! The first week of the summer semester 2023 is April 11th -15th.
As we are not yet finished with planning the events to allow you a good start to your studies, you'll find what we organized last year for now. This year's events will look similar and will be published here once planned.
If there are any questions, do not hesitate to contact us.
| | | | |
| --- | --- | --- | --- |
| Date | Time | Place | What? |
| Tuesday, 12/04/22 | 13:00 | Webex* | Welcome Meeting for M.Sc. Materials Science students by the Academic Advisor Mr. Schacherl and the Student Reps |
| TBD** | TBD | Campus Vaihingen | Campus tour with the student reps |
*You should have received an invitation link to the meeting by mail. If not, please ask us or Mr. Schacherl.
**TBD = to be determined: If you are interested, please email us with your date of arrival, so we can choose an appropriate date! (It will be in the week before lectures start or the first week of lectures.)
Helping you with your start
For studying, meeting with your colleagues or asking questions to us, we set up a Discord server together with the chemistry student reps. We know that all the group descriptions are in German, and you will see quite a lot of Germans hanging out there (also from the bachelor's and chemistry degrees). But fear not: you can use the #master or #Materialwissenschaft channel and we will happily answer in English =)
You can join via the following link:
https://discord.gg/s99CBrEUT4
You will have to assign yourself a rank by writing "?rank Materialwissenschaft" into the chat #rollenauswahl (without quotation marks).
Discord is a simple way to communicate with people via text, voice, or video calls. You can download the app on mobile devices or computers or simply access it from your browser. Find all details on their website.
Kontakt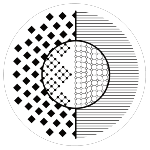 Fachgruppe Materialwissenschaft
Student Representatives of the Materials Science
Postanschrift Fachgruppe Materialwissenschaft
Pfaffenwaldring 55, 70569 Stuttgart