Welcome Events and Introductory Meetings
Welcome to our master's program at the University of Stuttgart! The first week of the winter semester 2020/21, October 26.-30. is an introduction week that should give you the chance to get to know the campus and your fellow students. You will also have time to familiarize yourself with the university's online platforms C@mpus and ILIAS.
Some events have been organized by stuvus, the joint representation of student reps of all programs at the university. Though most of them will be in German, this will be the ideal chance for you to improve if you are already learning some.
https://stuvus.uni-stuttgart.de/ese/
Find all meetings specific to our program below.
Date
Time
Place
What?
Monday, 26.10.
15:00
Webex
Welcome Meeting by the Student Reps1
Tuesday, 27.10.
14:00
Webex
Official Introduction Meeting M.Sc. Materials Science: All Important Information2
Wednesday, 28.10.
10:00
Webex
Official Introduction Meeting B.Sc. Materialwissenschaft: Wichtiges zum Studienbeginn
Friday, 30.10.
20:00
Discord
Online Games-Night - Get to know fellow students and the student reps!
Not yet decided

! Has to be delayed !

Campus tour with the student reps3

Wednesday, 24.11.
TBD
MPI
Welcome Meeting: The professors and student reps introduce themselves, meet fellow students4
[1] A brief welcome event where we will introduce ourselves and talk a bit about how things work. Of course we will also answer any questions. Please let us know your preferred language if you'd like to take part so we can set up a separate Masters group. Otherwise we'll join the German speaking masters students with the bachelors.
[2] For all general information, an overview of the most important rules, how to register for exams and much more. You should have received an invitation, already. We strongly advise you attend this meeting.
[3] We will offer this campus tour in small groups during which we will show you the most important facilities on campus so you can find your way around once everything returns to normal. Please note that we have to wear masks on the whole university campus. Meet us outside the S-Bahn station Universität (the exit with the large round glass roof).
[4] In accordance with current regulations, here the professors of the Institute of Materials Science will introduce themselves and you get a chance to meet fellow students in person (even though with a mask and distancing). You will also get a chance to see the secon campus of the Max-Planck-Institutes.
Online lectures and all that's changed through Corona...
The majority of teaching will be conducted online during the winter semester 2020/21. Some classes like lab courses however will take place in the labs in accordance with the regulations in place at that time. In addition, some seminars and tutorial sessions in smaller groups may also be offered for attendance in person. However that all depends on the type and size of the class and and current regulations. Therefore, please check for each lecture and class individually and contact the professor if you have any questions or doubts.
For studying, meeting with your colleagues or asking questions to us, we set up a Discord server together with the chemistry student reps. We know that all the group descriptions are in German, and you will see quite a lot of Germans hanging out there (also from the bachelor's and chemistry degrees). But fear not: you can use the #master or #Materialwissenschaft channel and we will happily answer in English =)
You can join via the following link:
https://discord.gg/chWx2Sy
You will have to assign yourself a rank by writing "?rank Materialwissenschaft" into the chat #rollenauswahl (without the quotation marks).
Starting from 04. November on Mondays, Wednesdays and Fridays from 19 to 21:00 at least one of us will be online and specifically available to answer questions. But of couse you can check at any other time to see if someone is available or just post a question in one of the text channels and you will quickly get an answer.
Discord is a simple way to communicate with people via text, voice or video calls. You can download the app on mobile devices or computers or simply access from your browser. Find all details on their web site.
Kontakt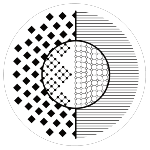 Fachgruppe Materialwissenschaft
Student Representatives of the Materials Science
Postanschrift Fachgruppe Materialwissenschaft
Heisenbergstraße 3, 70569 Stuttgart, Institut für Materialwissenschaft, Lehrstuhl Materialphysik